Yeah, so about that....
I know I promised that the next post would involve some actual work....but the truth is, I was traveling back to Michigan for the weekend, and I never managed to get anything together for part 2 of the closet build. What I did get, however, is overwhelmed by the amount of work that needs to be done on my rental house before I can manage to get it sold......along with a list of things that need to be done at my other house. But being home 4 days a month doesn't really allow for much of that to get done, and the piles of snow aren't encouraging either.
So, as a buffer.....today I'm going to talk about what tools we're going to need to get this closet going. Just for clarification, these images are not my own.....most are stock images obtained via Google.
First things first.....you're going to need a circular saw. These come in a wide array of sizes and power ratings. You don't have to spend a ton of money on a saw, but as my grandfather always told me: "Good tools are a good investment." I've got a cheapo Skil brand 7-1/4" saw that's been sitting around the garage forever, so that's what I'm using.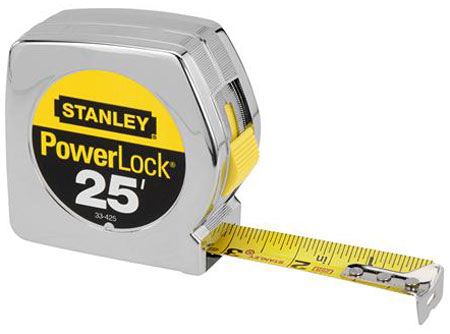 This should probably go without saying, but you're going to need a tape measure and carpenter's square....as well as a pencil for marking measurement lines. You'll also want to pick up some good wood glue. I recommend Elmer's.
So....that's all for now. There are a few other tools I picked up along the way, and we'll discuss those in later posts. Next post we'll talk about cut lists and how to make the most of your material by reducing waste. Leave any questions or comments below. We'd love to hear from you.